The Computer Research Institute of Montréal (CRIM) is a leading IT expertise centre that generates concrete results as well as a strategic partner in innovation for organizations. CRIM is a non-profit organization whose work is in line with the policies and strategies of its major financial partner, the ministère de l'Économie et de l'Innovation.
CRIM was created in 1985 by a network of businesses and universities seeking to bridge the gap between these two worlds. Their goal was to create a neutral, independent, agile and efficient organization that would bring together IT producers and users in order to accelerate the transfer of new technologies to the marketplace.
Mission
CRIM is an applied research and expertise centre in information technology, dedicated to making organizations more effective and competitive through the development of innovative technology and the transfer of leading edge know-how, while contributing to scientific advancement.
Innovation
At the heart of our mission, it drives everything we do.
Creativity
Our ability to imagine what does not yet exist and impels each of us to excel and innovate.
Collaboration
Is embedded in our organizational culture and business practices
Integrity
Resides in the trust our clients and partners place in us as a neutral third part and is the foundation of our professionalism.
Transparency
fosters trust, fairness and promotes open and effective communication.
CRIM's activities are wide-ranging: support for businesses, partnerships with other key players in the tech industry, creation of networking opportunities amongst innovative Québec businesses through our membership system and event organization, contribution to scientific advancement, participation in training specialized IT research personnel through student and trainee recruitment, etc.
Your strategic partner
for innovation
Situated between academic research and industry

Maintains a neutral stance to propose the best solutions for each client and offer an objective point of view on your technological issues

Makes scientific innovations efficient in real life contexts

Transfers cutting-edge knowledge to industry to make businesses more competitive

Assists organizations in all sectors in their digital transformation

Supports organizations in leveraging their data and turning it into a vector for growth

Creates concrete solutions adapted to the reality of small and medium-sized businesses

Contributes to the advancement of research in the IT sector
Quality management
CRIM is ISO 9001:2015 certified. This certification is awarded only to organizations that meet the highest quality standards, both in operations and client relations. CRIM is fully committed to the quality process and continually validates the excellence of its deliverables and services as well as the efficiency and relevance of its activities.
Team
Board of Directors
Guillaume Bazinet
CEO, FX Innovation - President of the Board of Directors
Hélène Chartier
Executive Director, Réseau QG100
Pierre Dumouchel
Functional Manager, École de technologie supérieure
Josée Lanoue
Chief Executive Officer, Praeneste Technologies
Julie Lévesque
Executive Vice President Technology, National Bank of Canada
Éric Bergeron
President and CEO, IXIASOFT - Vice President of the Board of Directors
Marie Côté
President, Côté Multimédia
Daniel Granger
President, ACJ Communication – Secrétaire du CA
Olivier Laquinte
President, Talsom
De facto observers
Françoys Labonté
CEO, CRIM
Denise Moranville
Directrice – Soutien aux organisations, Secteur de l'innovation, Ministère de l'Économie et de l'Innovation
Legal advisor on the Board of Directors
Me André Vautour
Partner, Lavery, De Billy Lawyers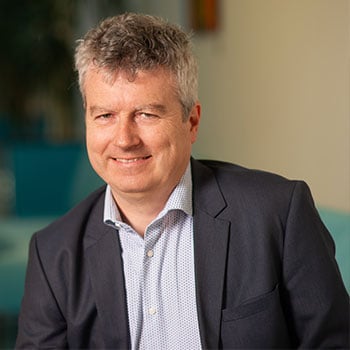 Françoys Labonté, Eng., Ph.D.
Chief Executive Officer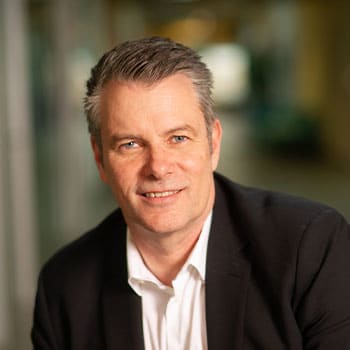 Hans Bherer, Ph.D.
Senior Director, Research and Technology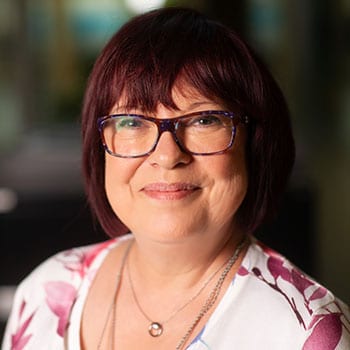 France Lord
Senior Director, Administration and Finance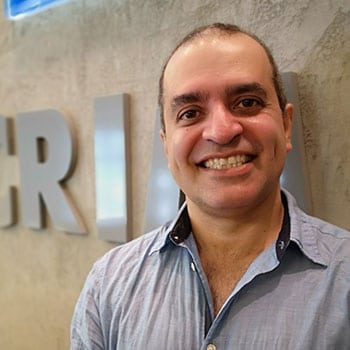 Houman Zolfaghari, Ph.D.
Director, Applied machine learning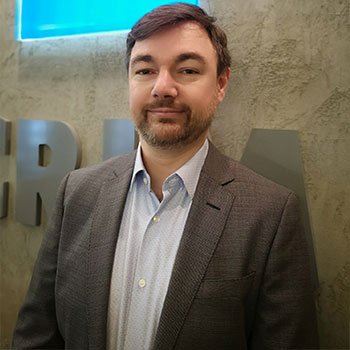 Vincent Hénonin
Director, Technology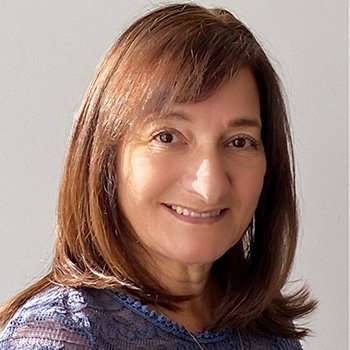 Lucy Lima, MBA
Director, Operations
Scientific orientations
Brigitte Jaumard
Chief Scientist
Scientists Advisory Board
Pierre Boulanger
Professor and CISCO Chair in Healthcare & Director of the Advanced Man-Machine Interface Laboratory of the Department of Computing Science, University of Alberta (Canada)
Stan Matwin
Professor and Canada Research Chair in Visual Text Analytics & Director of the Institute for Big Data Analytics Faculty of Computer Science, Dalhousie University (Canada)
Christine Morin
Senior Scientist, INRIA (France)
Pierre Nugues
Computer Science Professor, Lund University (Sweden)
Suzanne Rivard
Professor in the Department of Information Technology, HEC Montréal (Canada)
Guy Vézina
Director General S&T Army / ADM(S&T), Defence Research and Development / National Defence / Government of Canada – President of the Scientists Advisory Board
Network
We work at the heart of Québec's rich innovation ecosystem: a vast network of companies, researchers and professionals who want to place cutting-edge technologies at the core of their development strategy and take advantage of all the opportunities offered by the digital revolution.
CRIM offers:
A friendly work atmosphere

Varied and exciting projects

Teamwork

An emphasis on employee autonomy and creativity

Tailored opportunities for professional development and advancement

Clear and transparent communication between management and employees
Job offers:
Need more information?
To apply, send your application to emploi@crim.ca