Nitrogen fertilizer: The Farmer's Worst Enemy
Since the 80's, farmers have been making intensive use of nitrogen fertilizer, which has a negative effect both on the environment and human health. According to the UN Environment Program 2020 Study, nitrogen is both "too heavily used in some places – leading to environmental disasters – and poorly distributed in others – leaving the poorest regions in dire need."
Over the years, this practice has expanded globally and new challenges are emerging:
When applied outside the optimal period, fertilizer can end up in streams and rivers, causing a proliferation of algae (eutrophication) in these waterways.
When the amount of fertilizer is applied without knowledge of soil properties or plant needs, some may remain in the soil that is not completely absorbed by plant.
To estimate the required nitrogen needs, farmers rely on recommendations that are not necessarily based on adequate geospatial information. This unreliable model opens to the door to bias.
Measurements based on field surveys do not provide an overall view of geographic areas and soil textures at time of fertilization.
The Solution: Satellite Imagery and CRIM Machine Learning
Precision agriculture helps the farmer make better decisions. It is based on technological tools that allow, among other things, to map soils and help determine the optimal amount of fertilizer according to spatial variability of soil and other characteristics such as humidity, crop vigor, etc.
One of these tools, satellite imagery, spearheaded precision agriculture. In Québec, Effigis Geo-Solutions has developed a nitrogen fertilization recommendation tool for corn fields, based on research conducted by Agriculture and Agri-Food Canada. This tool is based, among other things, on soil texture inferred from the analysis of a time series of satellite measurements.
Effigis called on CRIM to help it exploit the data within these series of satellite images using machine learning techniques. The goal: to retrieve information on soil texture at a more detailed scale than that of 1/20000 soil maps, through high spatial resolution satellite images. And since fields are not created equal (i.e. different topographies, drainages, textures), nitrogen should be prescribed at variable rates.
As a result, the corn field nitrogen recommendation tool now provides more detailed soil information than ever before. As a result, nitrogen maps gain in precision.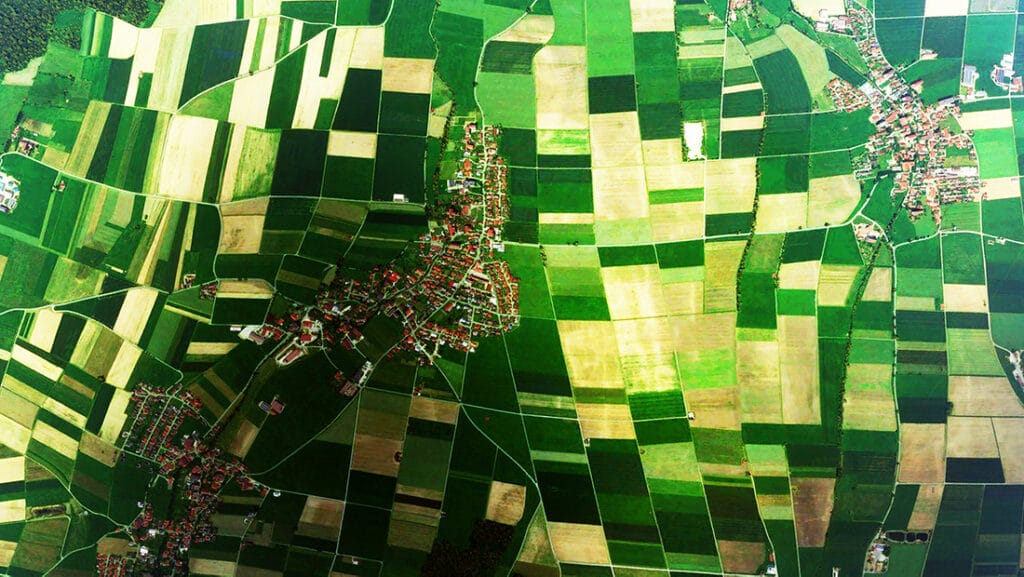 Improved precision, improved fertilizer use, improved productivity 
A farmer who traditionally applied 170 kg of nitrogen fertilizer per hectare can now adjust the amount of fertilizer by considering the most important parameters, as prescribed by the Effigis model. The result is better crop yield, consistent with sustainable development principles.  Agronomic consulting firms using the Effigis model are very satisfied with the results.