The Puzzle of Street Furniture Inventory
Park benches have a reasonable life span of 20-25 years depending on events, weather, floods, vandalism, etc.
Inventory updates can become a baffling problem because of the wide definition behind street furniture, as wide as a city map! According to the City of Ottawa, street furniture is a collective term used to describe functional elements installed in the public right-of-way for the use and convenience of the public. For the City of Montreal, these functional elements are diverse and can include: trees, shrubs, benches, bollards, fire hydrants, benchmarks, speed bumps, cables, valve chambers, fences, conduits, fountains, grates, lampposts, monuments, walls, low walls, street signs, parking meters, poles, waste and recycling containers, catch basins, manholes, streetlights, pipes, vaults and other similar objects, whether useful or ornamental, put up by the city for its purposes (source: City of Montreal By-law 99-102). For a city worker, managing street furniture inventory effectively would entail walking the streets of every borough and noting the state of every piece of furniture.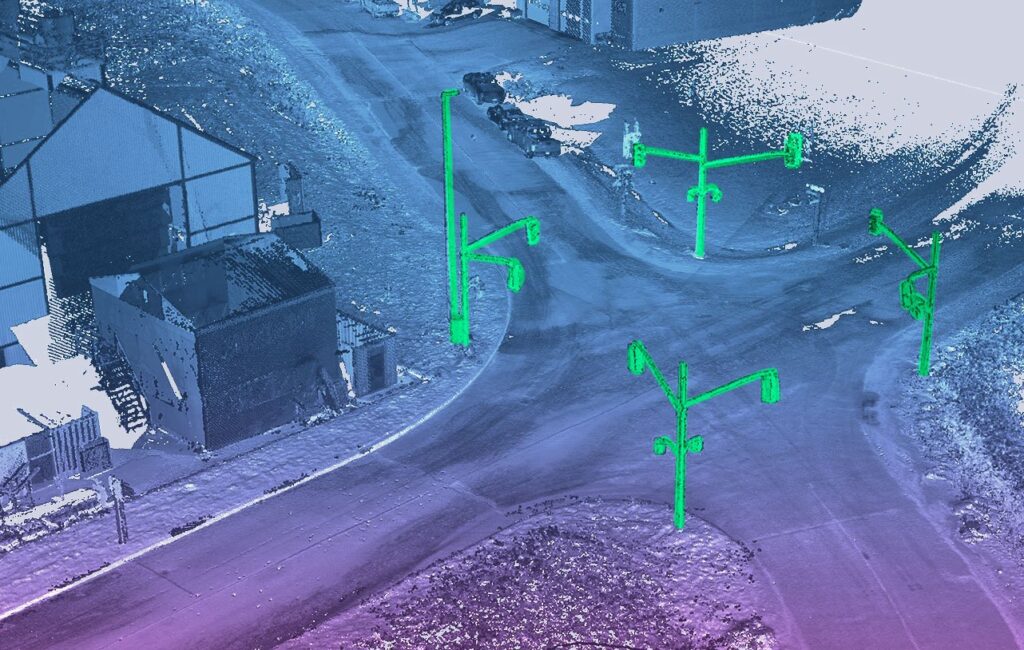 The problem doesn't end there. The sustainable development model put in place by Montreal boroughs focuses on repairing and restoring street furniture in lieu of replacing it, which makes inventory even more challenging. In this context, the goal of tracking inventory is to determine which object needs repairs or can be reused to fill needs elsewhere, thus reducing the cost of buying new furniture for the borough.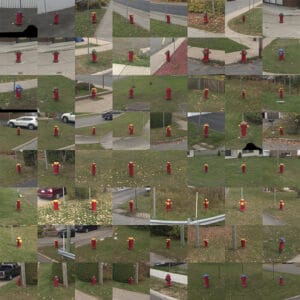 Moreover, as priority is placed on problem areas, where floods and potholes can be found, municipal agents spend less time tracking standard street furniture. This leads to an incomplete, outdated inventory.
3D geo-mapping company Jakarto sought out CRIM's expertise to build a system that will improve inventory and tracking.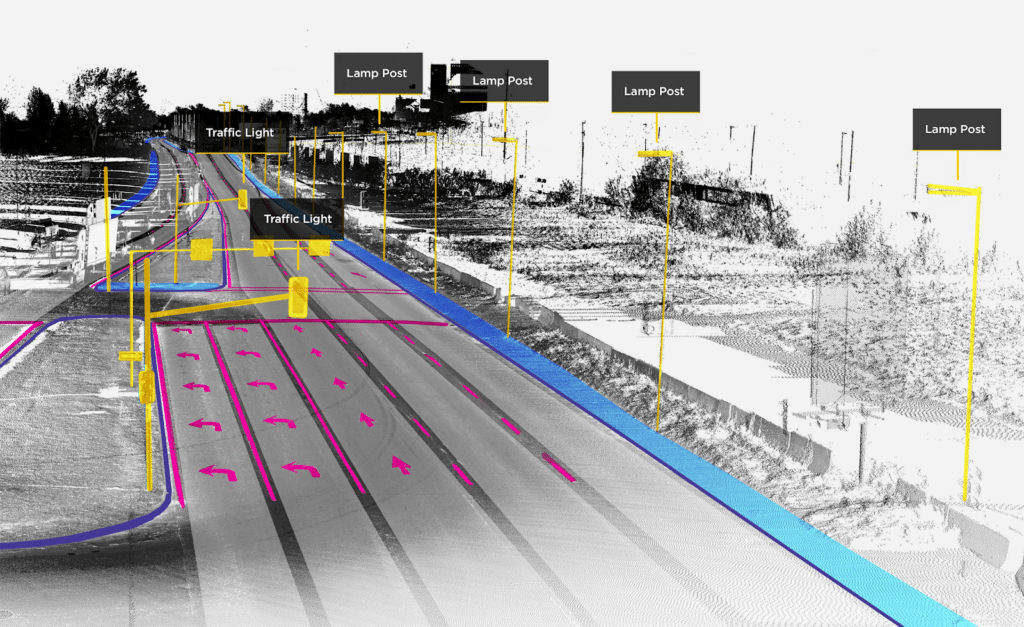 Powerful Algorithms to Track Street Furniture
The CRIM developed powerful algorithms to track street furniture by combining Jakarto-generated data, i.e., 3D imaging and high-resolution photos. These sets of data are positioned on the surface of the Earth with a state-of-the-art geolocation system. This solution, to be integrated to the Jakarto platform in the coming months, makes detailed city maps possible, as well as geolocation of street furniture with great precision.
The CRIM made us more aware of the challenges around geolocalized street furniture, and the need to pair georeferenced images with 3D point clouds with accuracy in order to locate specific street furniture.

– Loïc Messal, Scientific Director, Jakarto
Experts at CRIM validated the existence of patterns in street furniture shapes which facilitated data collection in isolated areas. This innovation is a time saver for city workers, as they are no longer required to travel long distances or wait for the snow to melt to continue the inventory. They can focus on inventory analysis rather than on collecting data. Hence, the complete range of municipal activities, from maintenance work to urban planning, is optimized.
Multiple cities in Québec have since requested their own detailed 3D map on the Jakarto platform: the Vaudreuil-Soulanges regional county municipality (RCM) for its 2,000 km road network, as will the City of Pointe-Claire for its 200 km circuit, and many more!